Thanksgiving 2013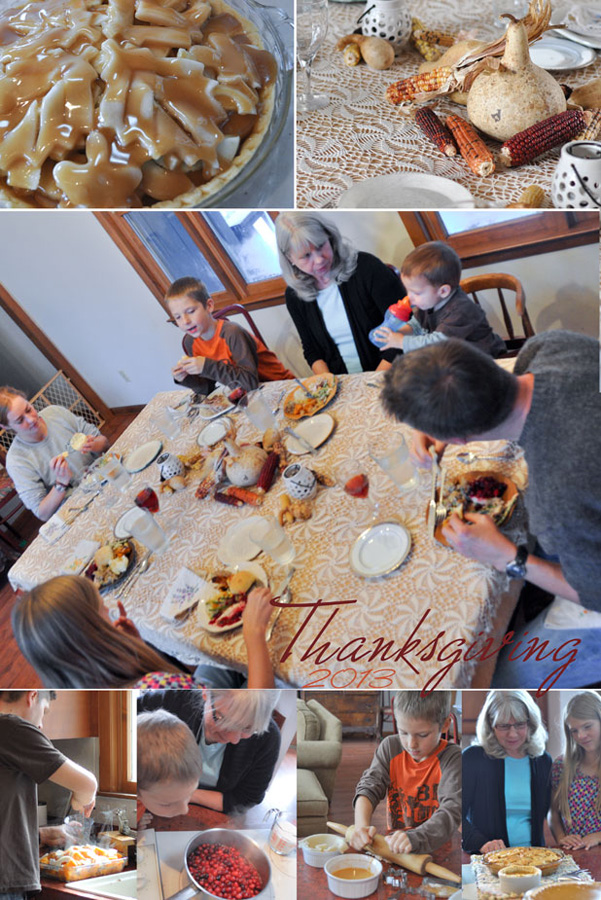 Recently, I read somewhere that if we are a people of gratitude than we are a people of joy. The article alluded to the idea that no matter your circumstance, good or bad, you can have joy and it comes through thanks-giving.
It is our belief that if we are thankful than there must logically be someone much bigger than ourselves who receives that thanks. Our thanks runs deep in our soul and though we are grateful each day, I love that Thanksgiving gives a day to really play it up.
We celebrated the Thanksgiving holiday with a feast like no other. A great day of cooking together, laughing together, doing dishes together, stuffing ourselves silly together, and (most importantly) giving thanks together.
I hope your thanksgiving was full of gratitude and joy!
Warmly,
Angie