Project House Paint: Finished!
We completed the few finishing touches of caulk, lights, and canoe. Yes, canoe…more on that in a minute. We can finally call the house paint done! D-O-N-E, done. Breathing a sigh of relief.
My professional painter brother recommended priming, then caulking, then painting, but we switched the order just a bit as an overnight rainstorm was likely to cause us to remask the windows. We primed, painted, then caulked and touched up. It worked well in our situation.
Lots of caulking. Like lots. And lots. We went through a couple contractor's packs.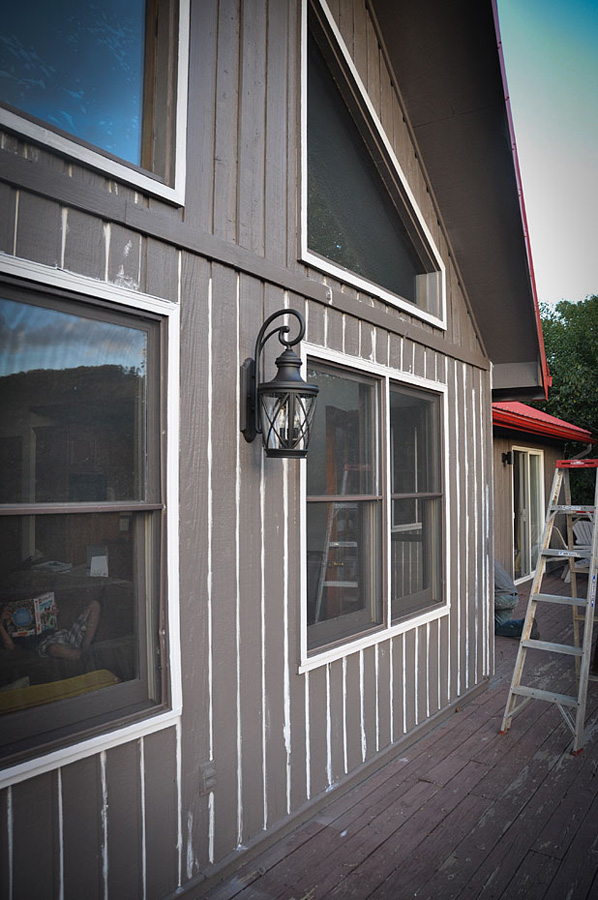 For a few days, we lived in a striped house. Almost as rockin' as our purple house.
For the lighting, we went to Lowe's and bought right off the shelf.  This Allen & Roth light from Lowe's was chosen for the one light on the A-frame section of the house.
Though we contemplated getting the same light in the smaller size for the outer two lights for the front, we decided to save money and got these simple modern canister style. We bought four: two for the front, one for the basement entrance and one for the back porch. I'm pretty happy with them. They are called dark sky lights as they only put light down, thus we can have them on during campfires and they will not effect our view of the stars. No more stumbling when we run in for more marshmallows.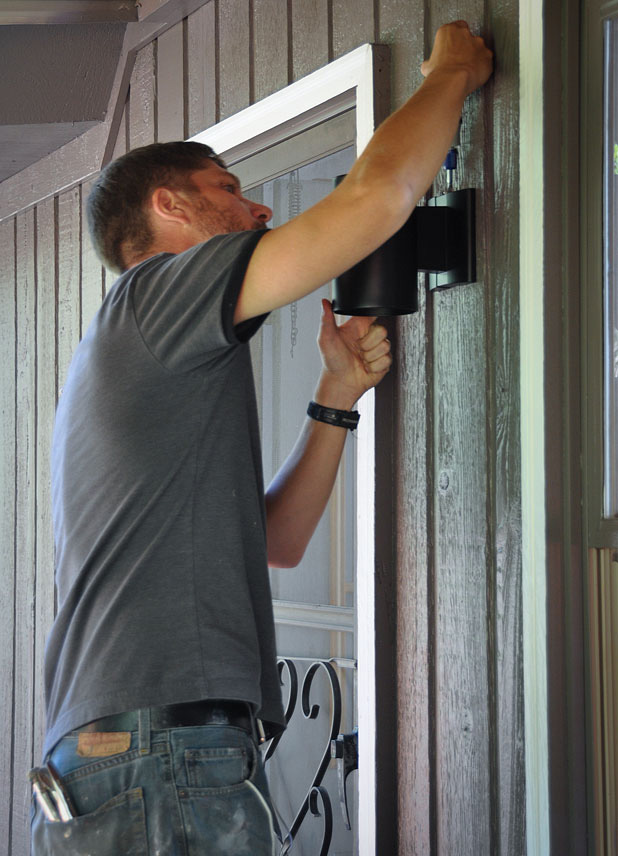 A simple motion/flood light went on the garage.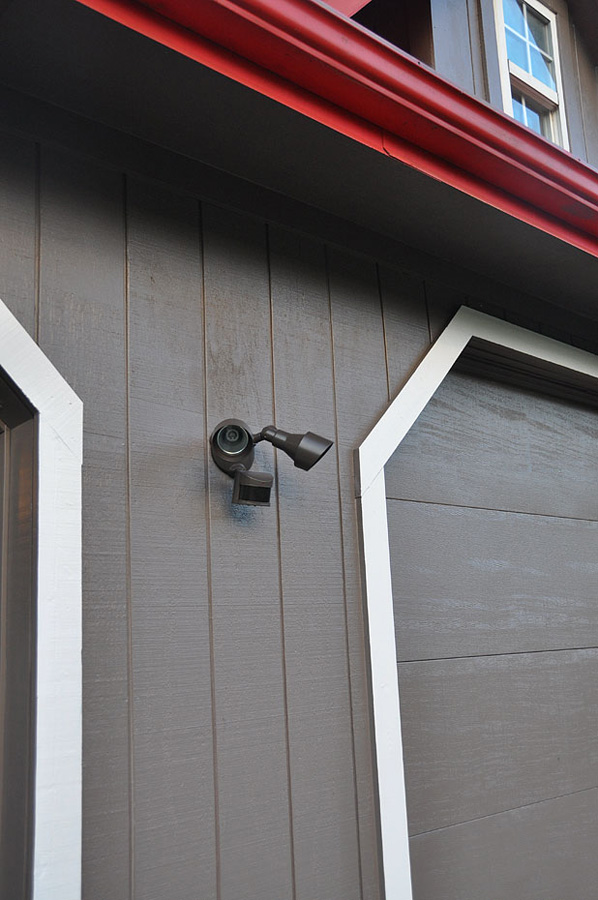 The overall effect:
Our last installation was the canoe. I got tired of the canoe junking up the back of the house and collecting leaves, so hanging it on the garage wall not only acts as storage but brings a bit of red down onto the house. Double win.
Grand finale:
Admiring his hard work: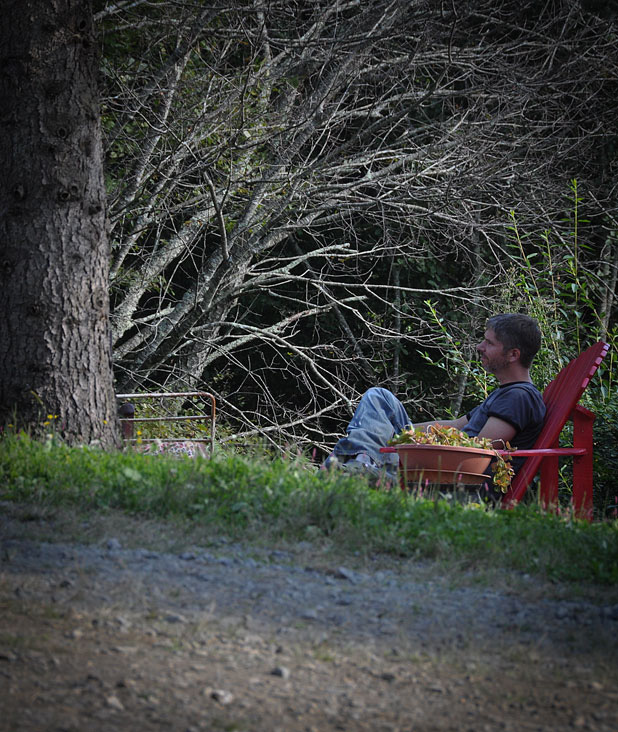 The house went from an orange brown to a deep taupe gray. We are happy campers here and couldn't be more pleased with the outcome.
Now on to the 20 year old deck. Ah! The work sometimes seems like it never ends but that is why we like older homes. We enjoy revitalizing old things and making them fresh and new!
Warmly,
Angie