Merry Christmas from our family to yours!
Exciting. The final countdown. Our home is looking more and more like Christmas! We have special craft projects strewn across the family room, sugar cookies cut out and waiting for icing, Christmas cards to address, gifts by the kids proudly-wrapped under the tree, an advent calendar nearly complete. All simple traditions that add up and bring on the joy and excitement of celebrating Christ's birth.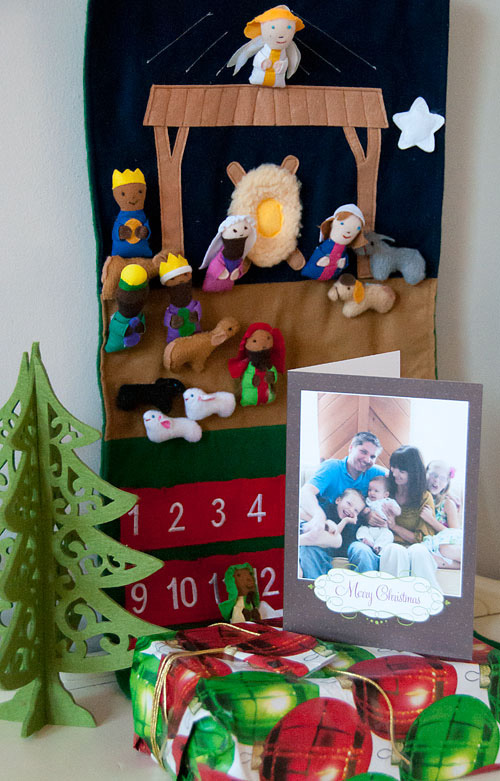 I'm excited to take a break from working and enjoy the magic of the season. Merry merry Christmas from our family to yours!
In Christ,

P.S. I'll be back in January!