Making Room for Baby Sale
Due to the fact that I'm just over a month out from my due date (can't come soon enough!), I'm having a "Make room for baby" sale. Click here to shop! By using the code 15off you will receive 15% off everything in my shop. It includes rose scarves, ruffle scarves, pillows, etc. And if I get them photographed and listed, the sale may also include a few of my new products that I've only sold locally like kids hats, hair accessories, and women's fingerless gloves. I hope to work on that this next week! The sale does not apply to previous orders.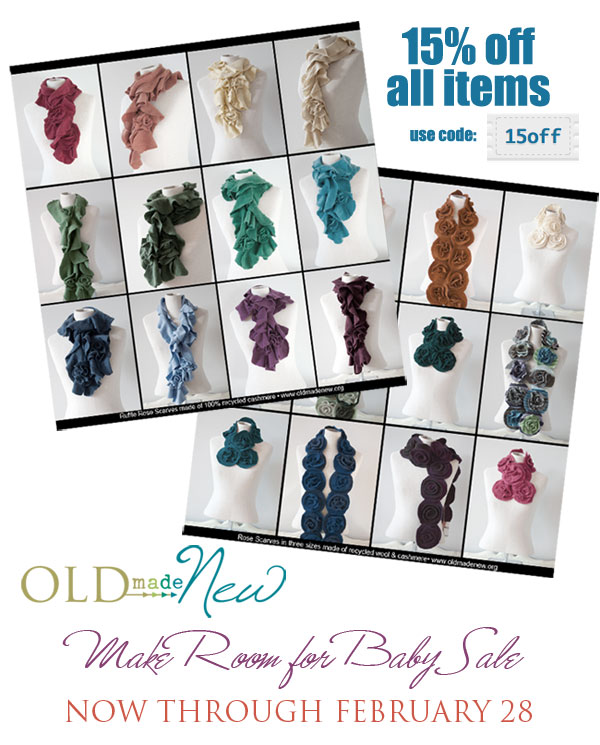 My pillows will be featured in a major magazine in late spring/early summer so you'll notice an increase in pillows in March and April to round out the colors available. Keep an eye out if you are waiting on certain colors.