January Pillow Sale
I mentioned in my last blog post that every January I set to work organizing my business. From the accounting, to the new year plans, to the products, it all is getting organized for 2014! Exciting times.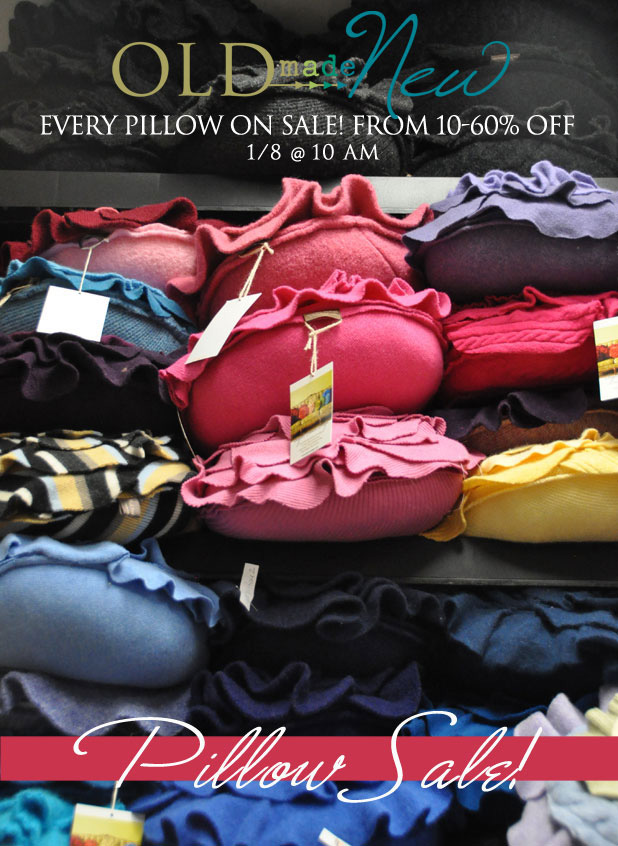 I decided quickly (upon seeing the 4 shelves of floor-to-ceiling pillows taking up much of my useable workspace) that the first order of business has to be a pillow sale. As much as I like keeping a large selection of colors on hand at any given moment, it sure takes up a lot of room to store 300 pillows. So I'm hoping a pillow sale will scale them down as well as help with my other new goal: to only have 100 or so pillows on-hand and focus more on custom/made-to-order pillows.
So get ready! Tomorrow all pillows will be at their sale prices by 10 a.m. eastern. It won't be just some pillows! Even the brights and rarer colors and ombre styles will be on sale which I have never done before (they are hard to keep in stock).
Each pillow is one of a kind unless it was part of a batch. In which case, I try to note that in the listing in case you want two or more matching pillows.
Go take a look at what you might like to watch for at the sale: handmade rose pillows.
Warmly,
Angie