Here we are. Fall 2013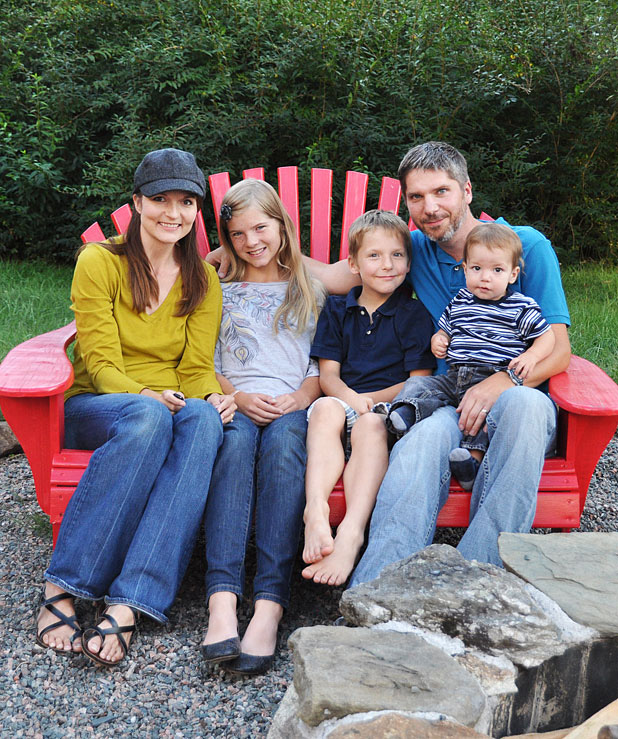 There we be. My how we've grown up since last year. Or not. Depending on how you see it. My dad requested a new family photo, so after a Saturday morning soccer game I threw a hat on my "haven't washed in 3 days" hair and forced the kids and hub outside. We stuffed all 5 of us onto my beloved red chair for a quick photo. The camera is on a tripod and you can see the remote shutter in my hand (I'm a dork…I could have hidden it but my brain doesn't think that fast). Took all of 5 minutes…..get ye out there at snap some quick family photos. Painful but worth it.
Funny that Jeff has on the same exact shirt and jeans and I  have the same color shirt. I think Noah's is the same shirt too. Totally unplanned. Even Jeff and I posed the same way for the silly photo. True dumb dorkiness.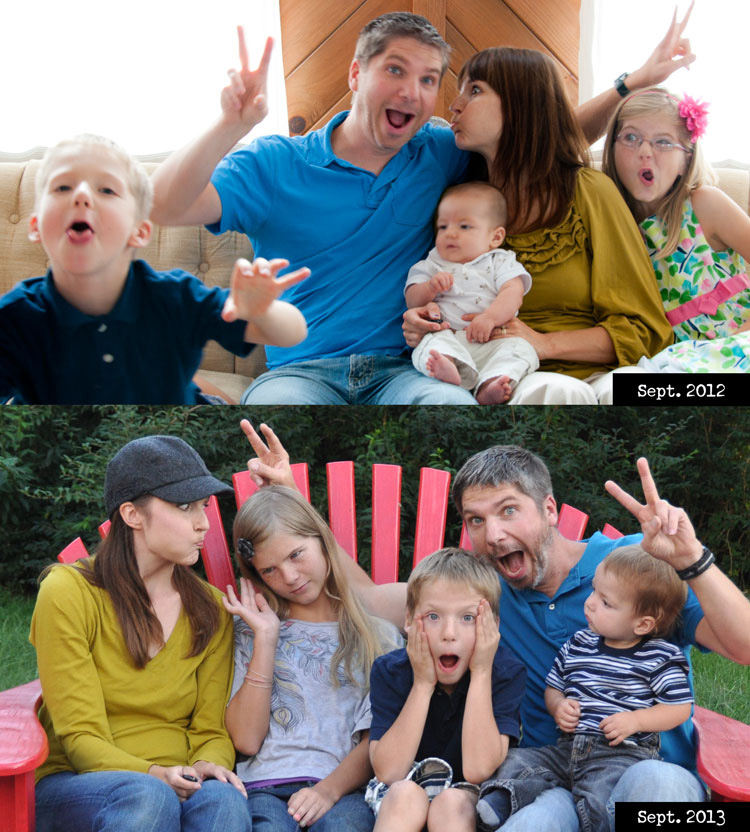 Can't believe summer is almost officially over. We've had a great one and I hope you have too!
Warmly,
Angie