Happy New Year!
Hi folks! Happy entrance into 2014! This is my first official workday since the last day of the Southern Christmas Show.  The show was just before Thanksgiving, so I admit to taking a nice long break! Besides shipping products out and Jeff doing a little work for his own business, we did next to no work and thoroughly celebrated Christmas: Christmas plays, music recitals, grandparent visits, cooking, church events, decorating, gifts, and fun! We ended the year with a trip to Michigan and minus the stomach flu, flat tire, and coming home early due to the weather, we had a great time catching up with family, sledding, eating, and ringing in the new year.
It has been a whirlwind and I have to admit that after all that, it is nice to be getting back into a regular routine. I hope your December and New Year were great! A quick wam-bam collage of December events to wrap up 2013: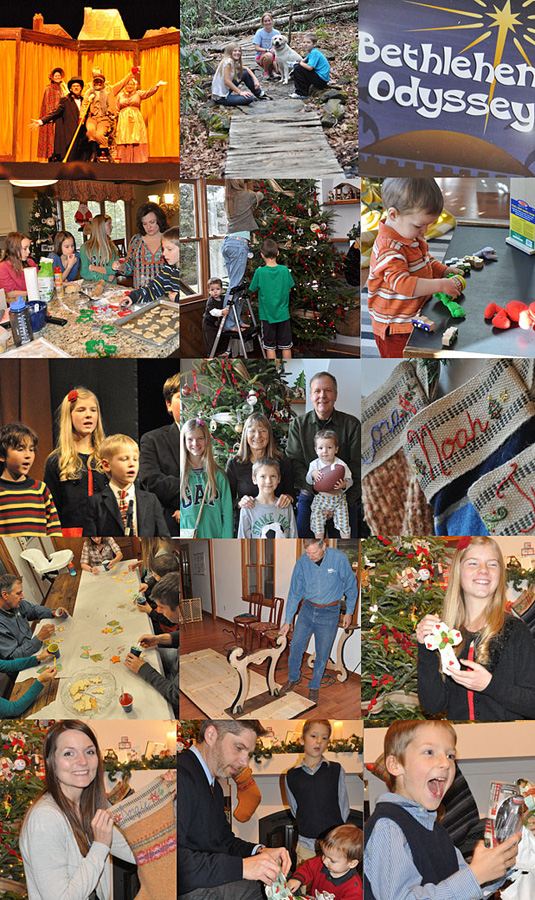 What do you have planned for 2014? It is rare that I make any resolutions but like most people, January is a planning and organizing month here. Our goals are to finish up the 2013 bookkeeping, plan out business priorities for 2014, and physically and mentally organize everything to do with Old Made New. I'm an organizer by nature so it feels exciting to start fresh again after a great 2013.
As the first part of my product organizing, I'll be back this afternoon with a quick sale announcement of products I want to move out to make room for new…stay tuned!
Warmly,
Angie